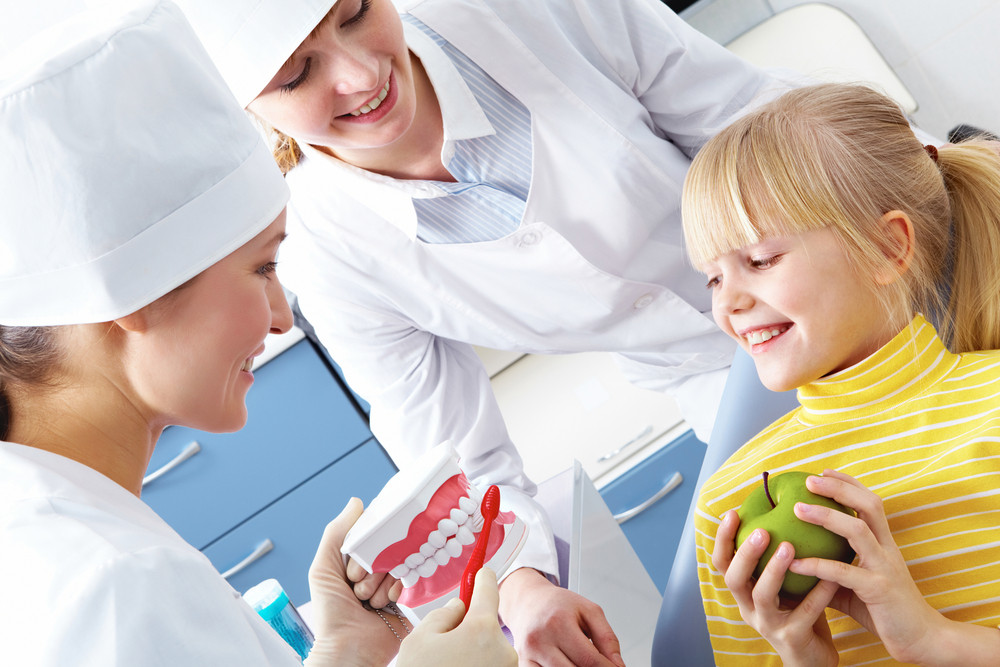 Getting the Perfect Smile
Smiling is a wonderful thing. Science has shown that there are some incredible benefits to smiling, including a massive release of dopamine (the feel-good chemical) in the brain. One of the saddest things that can happen, is when a person become self conscious about their smile. Sometimes it happens because of bullying at school. Other times its the result of developing crooked teeth. Whatever the reason, dentists are a huge blessing in helping people have confidence in their smiles.
In fact, dentistry was rated one of the top 10 most trusted and ethical professions in the United States. Whether you are going in for a dental implant, braces, oral surgery, wisdom teeth removal, or a general checkup and teeth cleaning, dentists truly have your best interest in mind.
3D Printing and Dentistry
3D printing was introduced as a marketable concept several years ago. Everything from toys to guns to braces have been tried on 3D printers. There seems to be a nearly unlimited potential for the applications of 3D printing. While still a relatively new technology, dental labs are seeing huge benefits for apply 3D printing in the field.
What exactly are the capabilities of 3D printing for dentistry? Can you print a set of dentures? Will 3D printing help with dental implants? What about braces and retainers? Here are a few of the current applications of 3D printing:
Replace and repair damaged teeth: Scanning the patient's mouth digitally, the dentist can get a rendering of the teeth and mouth structure. Turning this rendering into a CAD file the dentist can then use a computer to digitally render a "new" tooth for the patient, that fits in perfectly with the other teeth. The tooth is then printed via 3D printer. This is a pretty remarkable stride forward for "fake" teeth and dental implants!
Orthodontic Modeling: Patients who need to visit the orthodontist can now benefit from 3D printing. by biting down on a soft clay that hardens into a mold, the orthodontist can take the mold and create a 3D CAD rendering if a patients mouth. With that rendering, rather than prescribing a treatment for braces or Invisalign, an orthodontist can print the end product in office. This can be used to produce crowns, bridges, caps, dentures, and more. It can also be used to produce all kinds of dental implants, the only difference being the material used in the printing process.
Build Surgical Tools: Beyond printing teeth and other dental implants, 3D printing can even be used to design and print surgical tools themselves. From drill guides to other important tools, 3D printing is making a big impact on the world of dentistry.
Benefits of 3D Printing for Dentists and Patients
Some of the most obvious benefits for patients are the precision and speed that 3D printing allows for. Being able to get dental implants, crowns, and other dental needs printed to the exact specifications of a patients mouth is incredible. Dentists also have a lot to gain from 3D printing.
3D printing often saves dentists a ton of money, and much of those savings are passed on to patients. Lab equipment alone can cost a dentist $100,000 per year. Compared to the one time cost of a $20,000 top end 3D printer and it's a no brainer
Precision, speed, and money. Those are three of the main benefits of using 3D printing in the dentist world today. However as 3D printing advances and becomes more adept, we may see some more incredible things yet to come. So whether you are looking to repair a chipped tooth, finally get those braces you need, or just a teeth whitening and check up, swing on by. We want to help you get that perfect smile so you can go around with confidence.